Now for a glimpse into our very limited photo session:
Little did we know that a (then rare) Florida afternoon thunderstorm was brewing, and as we walked out of the church, it was a race to get a few pictures and then make it to Ocala's Historic Downtown Square.
The picture from the previous post
"The Story Behind Lauren & Schuyler"
was the necessity, and we were able to fit in a few more before the clouds starting looming above.
We raced to where the rest of the bridal party, and got juuuuust a few pictures with the whole bridal party before the skies opened on us.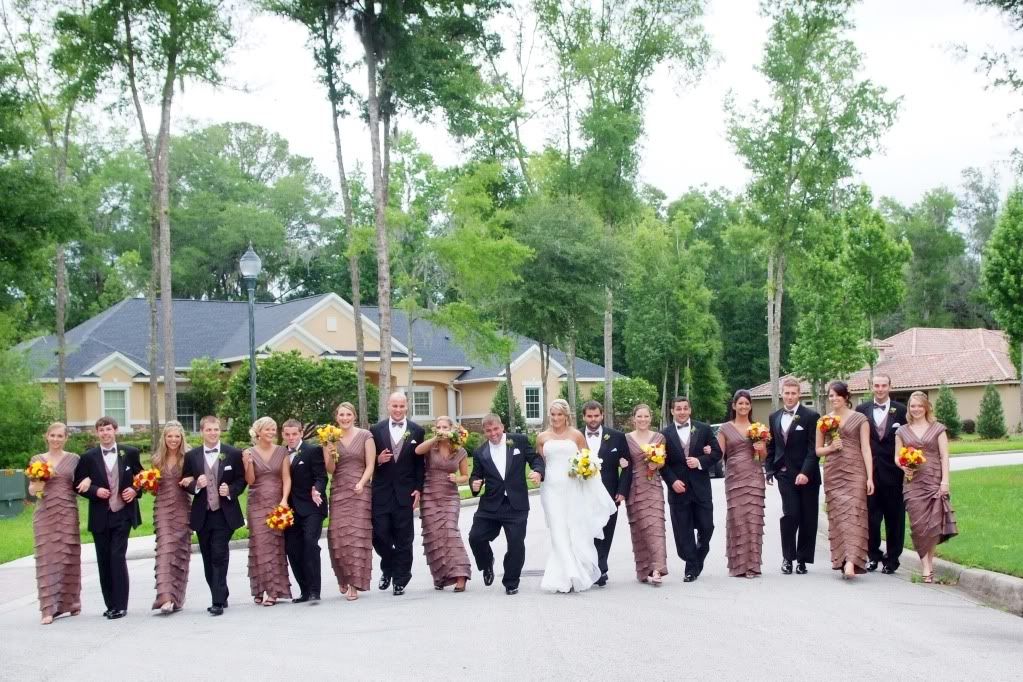 Sadly, there were
many
more photos that I wish we had the chance to get. However, we have no control over nature. They say it's good luck to have rain on your wedding day though, right?