Well my friends, Fall is coming! The first cold front of the season has arrived in Florida today, and that means...temperatures in the 80s! If you follow my tweets, I'm sure you've seen how much I long for cooler weather. And trust me, the difference between 80 and 90 degrees is tremendous!
I made this inspiration board with the coming season of Fall on my mind. Red by itself is chic, and when it's combined with brown, the two create a gorgeously elegant color palette.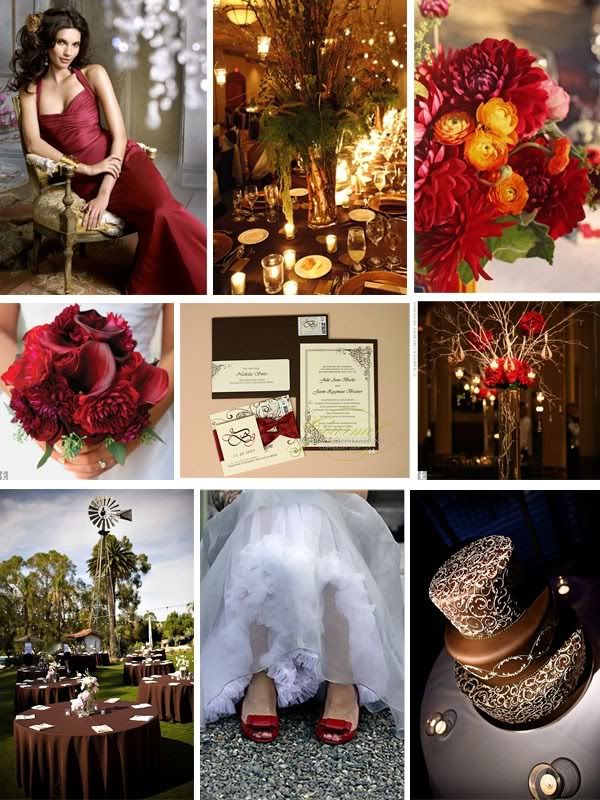 Row 1:
Dress
,
Decor
,
Flowers
Row 2:
Bouquet
,
Invitations
,
Centerpiece
Row 3:
Tables
,
Shoe Photo
,
Cake
Is anyone having a fall wedding this year or next year? What are your colors? I know at least one of my readers is having one in October! I can't wait for it!