This Inspiration Board was designed for an upcoming December wedding.
The bride chose the colors of navy and silver, with a simple winter theme. The groom is a newly commissioned officer in the Army, and he will be wearing his dress blues (which I absolutely love!). Centerpieces of candles and white poinsettias, along with navy and silver accents, will set the mood perfectly for this classy winter wedding.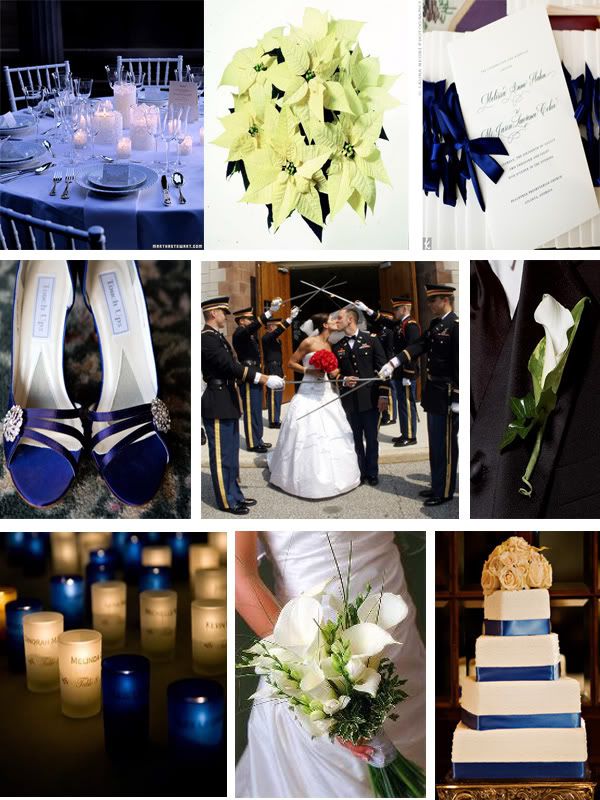 Row 1: Tablescape; Poinsettia; Programs
Row 2: Shoes; Saber Arch; Boutonniere
Row 3: Candles; Bouquet; Cake
I hope this December bride will find this Inspiration Board helpful in envisioning all of the details coming together to create a gorgeous wedding!